This Viking mythology beer coffee mug is made of fine resin and high-quality stainless steel lining. The cup is engraved with the patten of classic viking warrior and valknut symbol. The vintage craft makes each cup slightly different and represents uniqueness. It is the perfect decoration and props for any medieval party.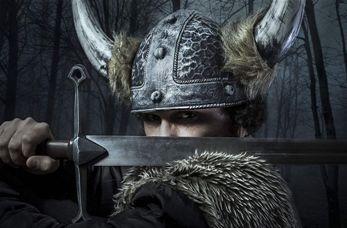 Horned Helm Berserker

Shipping Within 24 Hours
Material

Resins+Stainless Steel

Craftsmanship

Antique

Size

15cm(5.9")*9cm(3.54")*10.2cm(4.01")

Capacity

450ml(15.21 Ounces)

Weight

370 Grams

Package

Cup




Gift Box




Gift Card

The surface of our products is mainly made of resin, and there is a color gap in each batch of antique products, which is not a matter of color, because antique is the effect of random rubbing, of course, each batch is not exactly the same as that of spray painting. the antique effect of skulls is mainly based on the effect unearthed, because there will be soil corrosion after the skull is unearthed, and the surface is not smooth, which is not a quality problem, Is to do this effect.