Celts used the pentagram as a symbol of Morgan, the goddess of the underworld. In Celtic legend, the sun hero Gavin painted a pentagram on his blood-red shield to pay tribute to the goddess. The mystics of the Pythagorean school also worshiped this symbol, calling it the "five staggered births (words)". If the pentagram is reversed (inverse pentagram), it means that the human spirit is pointed downward, that is, hell, and it becomes an evil demon symbol. The upside-down pentagram also represents Satan and is the symbol of Satanism (the inverted pentagram has the head of a goat (sinner) in it). The cover of the Satanist Bible is an inverted pentagram.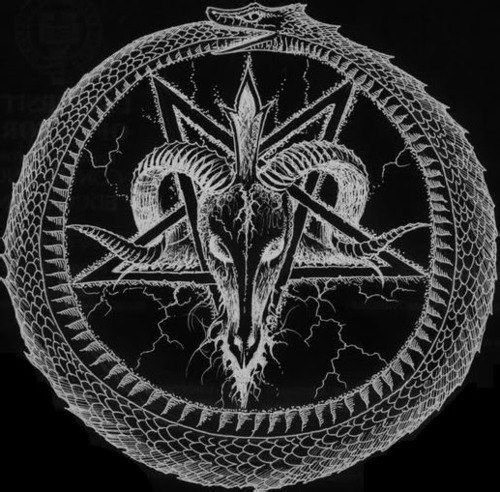 Satanism symbol
Material

Resins+Stainless Steel

Craftsmanship

Antique

Size

15cm(5.9")*9.5cm(3.74")*14.5cm(5.7")

Capacity

550ml(18.59 Ounces)

Weight

750 Grams

Package

Cup




Gift Box




Gift Card

The surface of our products is mainly made of resin, and there is a color gap in each batch of antique products, which is not a matter of color, because antique is the effect of random rubbing, of course, each batch is not exactly the same as that of spray painting. the antique effect of skulls is mainly based on the effect unearthed, because there will be soil corrosion after the skull is unearthed, and the surface is not smooth, which is not a quality problem, Is to do this effect.